MEETINGS
Like it or not, meetings are a fact of life. And they are the lifeblood of every organization and group. They can be a necessary evil or a useful tool for accomplishing important objectives. Whether they're good or not, they do consume valuable time and energy. So how can you make sure that you get value from them?
Here are ten tips to make your meetings better.
1. KNOW THE PURPOSE OF THE MEETING
If your meeting doesn't have a stated purpose, aim to get the purpose articulated as soon as possible. It's easiest if the person calling the meeting states a purpose when the meeting is called. It's worst if you spend all the time of the meeting trying to define the purpose of the meeting. (This is affectionately called "going around in circles" in many places).
Is it to report on events of the past week? Get direction from the boss? Get ideas from other people attending? Brainstorm opportunities? Do joint planning? The clearer the purpose, the greater the chances of a productive outcome.
2. IDENTIFY THE TYPE OF MEETING YOU WANT TO HAVE
A staff meeting is different from a brainstorming meeting is different from a planning meeting. Be clear about the kind of meeting you want to have.
3. HAVE AN AGENDA
Make sure everybody has a copy of the agenda -- in advance, if possible. Even if you're going to do brainstorming as part of the meeting, allocate a set time for the brainstorming part.
4. HAVE A TRAFFIC COP
A "traffic cop" keeps track of topics and time. He/she keeps people on track. This role is often played by the boss or the highest ranking person in the meeting, but it's often effective to designate someone else. And it's especially valuable to designate someone else when the boss gets very involved in the content of the meeting (e.g., brainstorming).
5. ENCOURAGE PARTICIPATION
You'll get better ideas and give a boost to morale when you have fuller participation. Doing this is an art. But a failure to do it often leaves some of the best ideas just sitting -- unarticulated -- in attendees' minds. Whether out of shyness, risk aversion or for other reasons, people can often be uncomfortable speaking up. One way to get quiet people's ideas into the meeting is simply to ask them — in an encouraging way — for their perspective on what's been said.
6. START AND END ON TIME
This is a tricky one, but one that can lead to greatly increased efficiency. When people know that the meeting starts and stops on time, they can plan for it — and their expectations will shift to accommodate it. But, if they know the meeting always starts 10 minutes late, they'll begin to aim for the "real" starting time as opposed to the "official" starting time. And they may show up even later than 10 minutes after the official starting time.
7. APPOINT SOMEONE AS "SECRETARY" TO KEEP TRACK OF ACTION ITEMS
Meetings consume valuable time, so — logically -- they had been be worth the expense. If you think about it, a one-hour meeting with 10 people attending consumes ten hours of working time overall. So it's important to get the most value from the meeting.
A great way to do this is to make sure that decisions and "action items" (specific tasks that need to be accomplished) are recorded. It's all too easy for busy people to scatter after a meeting, get caught up in what was already waiting for them at their desks and forget about decisions and actions agreed to at the meeting. But, having a "recording secretary" of the meeting makes sure that everybody — after the meeting is over — has a record of what was agreed to and what actions they need to take.
8. MAKE SURE ALL "ACTION ITEMS" ARE ASSIGNED
Whenever there is an "action item," make sure it is assigned to someone. Also make sure that it is clear what action is supposed to be taken -- and that the next required action is understood and has a deadline.
If you're the one leading the meeting or making the assignment, make sure to ask if the assignment clear and if the person to whom it's been assigned has any questions about it. If areas of confusion can't be easily and quickly cleared up at the meeting, schedule a time for a one-on-one meeting.
9. CIRCULATE BRIEF NOTES OF THE MEETING WITH ACTION ITEMS IDENTIFIED
The emphasis here is on "brief." These days people have so little time, you need to get right to the point if your notes are to be useful. And circulate them promptly — within 24 hours after the meeting ends.
10. HAVE SOME FUN
Nobody will enjoy staff meetings or other kinds of meetings if they're stiff and boring. Figure out a way to have some fun while all this work is going on. Be willing to tell a good-natured joke, make sure to compliment people when they've done a good job, and look for opportunities to involve meeting attendees.
Often our role in enterprises includes facilitating business meetings; weekly, biweekly or monthly, depending on the strategic initiatives.

This is a great way to discover the effectiveness that Dale Bruder provides.

The investment of a coach facilitating your enterprise business meetings will be returned in clear communication, initiative assignments and reports of results.

Three month commitment required

Contact us at 520-331-1956 for an assessment of your enterprise meeting facilitation needs
DYNAMIC STRATEGIST Communication Links Voice/Text 520.331.1956 strategy@dalebruder.com
Class of 1996
PROFILES IN COACHING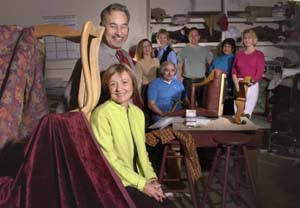 A Court Language Translator Service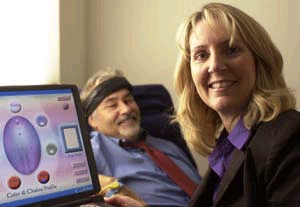 A Custom & Production Cabinet Maker
ENTERPRISES BENEFIT BY DALE BRUDER'S COACHING ATTENTION
Abracadabra Restoration
Academy of Leadership and The Arts
Andrew Avella
Arizona Audiotronics
Arizona House of Graphics
Arizona Open Land Trust
Asian Institute of Medical Studies
Asian Trade Rug Company
Arrow Land Survey
Atkinson's Cabinet Shop
Bio-Touch IFBM
Daniel H. O'Connell PC
Deed and NoteTraders
ELF Products
Empowering Local Communities
Focus Productions
Funzalo Records
Gadsden Company
Alex Holland
Jeff Hampton
Hi Tech Computers
Hosanna Electric
La Estancia LLC
MB Development
Maribelle Cakery
Mike's Artist Management
Pelstar Computers
Prime Home Services
Solar Transportation Technology
Sonoran Translators
Those Feng Shui Guys
Time & Time Again Antiques
Tres English
Tucson Embroidery & Design
Tucson Networking Association
Tucson Social Society
Unique Upholstery & Design Center