STRATEGIC ADVISER Communication Links Voice/Text 520.331.1956 strategy@dalebruder.com
Class of 1996
PROFILES IN COACHING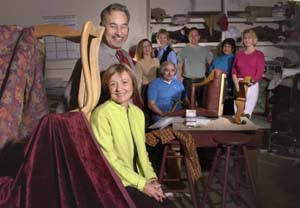 A Court Language Translator Service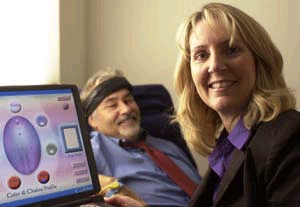 A Custom & Production Cabinet Maker
ENTERPRISES BENEFIT BY DALE BRUDER'S COACHING ATTENTION
Abracadabra Restoration
Academy of Leadership and The Arts
Andrew Avella
Arizona Audiotronics
Arizona House of Graphics
Arizona Open Land Trust
Asian Institute of Medical Studies
Asian Trade Rug Company
Arrow Land Survey
Atkinson's Cabinet Shop
Bio-Touch IFBM
Daniel H. O'Connell PC
Deed and NoteTraders
ELF Products
Empowering Local Communities
Focus Productions
Funzalo Records
Gadsden Company
Alex Holland
Jeff Hampton
Hi Tech Computers
Hosanna Electric
La Estancia LLC
MB Development
Maribelle Cakery
Mike's Artist Management
Pelstar Computers
Prime Home Services
Solar Transportation Technology
Sonoran Translators
Those Feng Shui Guys
Time & Time Again Antiques
Tres English
Tucson Embroidery & Design
Tucson Networking Association
Tucson Social Society
Unique Upholstery & Design Center
BUSINESS COACHING
Every business owner, manager and entrepreneur needs someone to hold consul with who does not have an agenda and can help avoid the pitfalls that cause 70% of all new businesses ventures fail within the first 2 to 5 years.
Every business owner needs their enterprise examined every 2 to 3 years for obsolete or under performing activities.
Business success, as in other high performance endeavors, is not achieved alone. The best of the best use coaching to meet and surpass their goals.
Now is the time to:
Increased Profitability
Effective Implementation of Organizational Strategies
Increased Personal Effectiveness
Accelerated Personal and Professional Growth
Be a Business Person, Not Merely a Business Owner
$500 Monthly Retainer
One-on-One Confidential Business Coaching in your enterprise. Additional support through email, phone and online training.
I'm a trained listener assisting you in addressing current challenges and opportunities.
You receive structured support so that you can take directed action and make appropriate changes.
Employee Manuals
Employee Reviews
Manager Training
Staff Development
Business Development, Restarts and Transitions
Team Building
And customized applications to fit your business challenges.
520-331-1956
Business is great for most of the business people I know. It's OK for the others, mostly because they haven't taken the initiative to market their unique selling positions, and they're working on it.
What makes these business people different than the business owner's who are emulating Chicken Little?
First and foremost these business people have all the systems and structures in place necessary for a smooth running enterprise. These include daily and weekly activity reports, strong, authorities relationships with employees and tight controls over inventories and supply chains.
Second, these business people have mastered the arts of Customer Relationship Management. They use their clients and customers as Research & Development tools. Customers vote daily. Perceptions are quick to form, slow to change. Response time and quality of service along with product delivery are the sources of these perceptions.
The most important source is quality of service otherwise known as attitude. Human beings have attitude antennae that picks up on how they're being thought of and treated. Smart business people take care of their employees so they can take care of the customers and it shows their loyalty.
Third is taking business initiatives. These initiatives are more than putting on a sale. That's an external tactic. Internal initiatives include setting aggressive weekly and monthly milestones, guaranteeing sufficient resources to sustain the initiative and customer service, prioritize efforts based on speed of delivery and projected market impact and finally doing complete work.
We may be in the West but that doesn't mean we shoot from the hip. Business people know what to expect because they planned on it. Business people can also handle a breakdown or crisis because they have the resources in employee talent, strategic alliances and reserves to respond to it.
Business is a race. Business is action. A business person is someone who manages the action of responding to the competitive pressures and customer demands that populate the landscape of the business environment.
It's a great time to be in business