The Story

Michael and Tracy Davis purchased the former Rainbow Road Preschool in June of 2005 with the hope of transforming it into a viable day care center for young children and infants. But enrollment numbers are not as high as they would like.

Adding more students, however, means hiring more staffers to comply with state regulations. Business coach Dale Bruder was asked to provide suggestions on how they can market the business to increase enrollment - without going broke.
Tracy Davis had all she could take with trying to find the right day care for her daughter, Brooke.

Her husband, Michael, had an idea: They could run their own preschool.

For the past few years they had watched as the preschool by Michael's CPA firm slowly fell into a state of disrepair. While it was never in direct violation of any county health codes, there were numerous cosmetic improvements that needed to be made to the establishment, Rainbow Road Preschool.

The previous owner had run the school for years but was now looking to retire and wanted to sell the business. She was reluctant, however, to sell it to the Davises.

" She wanted to keep it a day care" and worried they would turn it into offices, Tracy said.

After many assurances that they would not shut the school, the Davises bought Rainbow Road. Two weeks later, after extensive renovation, they reopened it under the name Country Cottage Preschool.

Since neither had much experience in running a school, they brought in Suzanne Dyckman as the director. With more than 20 years in the day-care field and another five as a director, Dyckman's presence is a major contributing factor to the higher educational standards Country Cottage aspires to, Tracy said - her own standards as a parent notwithstanding.

" As with most parents, the learning and education aspect that I pay for is a very sensitive area for me as is the safety of my child," she said.

Working from her own experience as a parent, and Dyckman's expertise, Davis has laid out a strict set of standards for both the staff and the types of programs they offer - including education requirements that surpass state levels.

" I expect my staff to receive at least 20 credit hours of education each year instead of the state requirement of 12 hours," she said. "My staff consider this a passion and a place they look forward to coming to each day, not just a job to pay the bills."

Despite their enthusiasm, the school is struggling financially - in part due to lower-than-expected enrollment numbers.

While they will need to spend extra money on a marketing strategy, the challenge for the Davises is maintaining their current student-to-teacher ratio.

" Once we have a fair amount of students, we would need to hire additional teachers," Tracy said. "But can we afford more teachers?"

The Advice

Both the Davises and Dyckman are aware that increasing enrollment at Country Cottage is necessary for it to be sustainable and profitable, said Business Coach Dale Bruder.

" Their marketing to the surrounding neighborhood and Country Club Road traffic will, in time, generate incremental increases in full- and part-time children," he said.

Broadening the audience for already planned activities could be another way of attracting more parents - raising the cost only slightly higher than what was originally budgeted.

As an example, the Davises have been considering hosting a fall fair for current students and their families. Instead Coach Bruder suggested they open it up to the general public, as an open house, which would give prospective parents the chance to see the school.

But even growth has its challenges - and theirs is twofold.

The first challenge, Coach Bruder says, will be to remain in compliance with the state's licensing standards, which requires having the proper ratios of staffing in place or in reserve.

" It is impossible to predict where and when population growth will occur," Bruder said. "Tracy and Suzanne will need to have versatile employees able to respond."

Hiring the right staff at the outset will make it easier to respond to enrollment changes.

Coach Bruder suggested that Michael, as an experienced CPA, could use his skills to create various budgets for each growth possibility. With these in place, they can better strategize how to distribute resources when the time comes.

As more workers are brought in, administrative costs will also rise, unless they increase their numbers of older students.

Younger infants require more adult attendants, which would add to their hiring costs. More 3- and 4-year-old children allows for fewer adults per child - according to state regulations - and could potentially lower their overall costs.

But it would hurt the school's goal of providing a stimulating educational experience across all age groups, which brings Coach Bruder to the second challenge.

An influx in older children would benefit the school regardless, but the challenge would be in ensuring that any incoming students who may have not had a similar educational background be brought up to the preschool's standards without feeling left out - or holding the other students back.

" Country Cottage can respond by having a program that immerses incoming 3-year-olds in the foundation work, preparing them for the 3- to 4-year-old group," he said.

The idea is similar to a transfer orientation at high schools and colleges that offers incoming students a brief introduction to the school and its curriculum.

" It's a heady mix to both comply with state regulations and sustain educational ideas," Coach Bruder said. "But if they plan and act thoughtfully, the Country Cottage team can create a positive first experience for some lucky children."

Profile
The business: Country Cottage Preschool, 2562 N. Country Club Rd. 327-8687
Owners: Tracy and Michael Davis
The Services: Day care center incorporating education and play for children from 1 t0 5 years old.
The Challenge:Increase enrollment to provide funding for additional programs, while maintaining the current student-teacher ratio.
Tracy Davis, co-owner works on an art project with students Photo by James S. Wood
DYNAMIC STRATEGIST Communication Links Voice/Text 520.331.1956 strategy@dalebruder.com
Class of 1996
PROFILES IN COACHING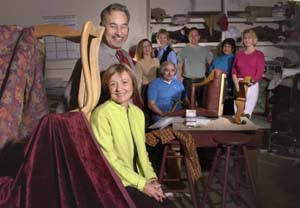 A Court Language Translator Service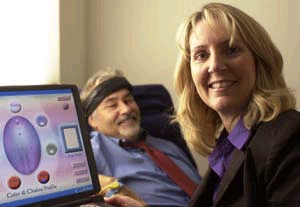 A Custom & Production Cabinet Maker
ENTERPRISES BENEFIT BY DALE BRUDER'S COACHING ATTENTION
Abracadabra Restoration
Academy of Leadership and The Arts
Andrew Avella
Arizona Audiotronics
Arizona House of Graphics
Arizona Open Land Trust
Asian Institute of Medical Studies
Asian Trade Rug Company
Arrow Land Survey
Atkinson's Cabinet Shop
Bio-Touch IFBM
Daniel H. O'Connell PC
Deed and NoteTraders
ELF Products
Empowering Local Communities
Focus Productions
Funzalo Records
Gadsden Company
Alex Holland
Jeff Hampton
Hi Tech Computers
Hosanna Electric
La Estancia LLC
MB Development
Maribelle Cakery
Mike's Artist Management
Pelstar Computers
Prime Home Services
Solar Transportation Technology
Sonoran Translators
Those Feng Shui Guys
Time & Time Again Antiques
Tres English
Tucson Embroidery & Design
Tucson Networking Association
Tucson Social Society
Unique Upholstery & Design Center